MEDIA COVERAGE OF OUR PROJECTS & OUR PEOPLE.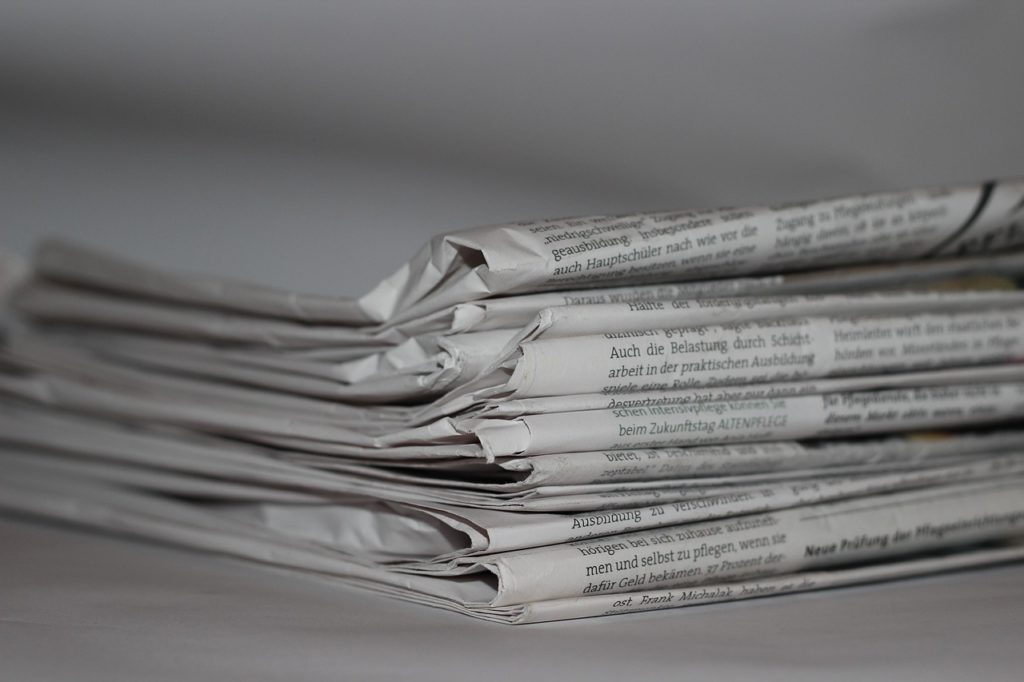 Man charged in DC cyclist's death has long list of traffic violations
WJLA 7 (ABC) | 15-Oct-18
"Obviously the threat of a paper ticket was lost on this individual," Rachel Maisler said.
Maisler is Ward 4's representative for DC's Bicycle Advisory Council. "There's speeding violations. There's parking violations, parking in bus zones, parking in handicap zones, parking in loading zones. This person has no respect for the environment they are driving in."
The case of the disappearing bike lanes
Greater Greater Washington | 5-Oct-18
In 2015, the year DC Mayor Muriel Bowser announced Vision Zero, DC had 73.3 miles of bike lanes. According to the city's government data website, DC currently has 84.2 miles of bike lanes. But do all 84.2 miles really exist on the ground?
Hundreds Of Cyclists Honor Smithsonian Employee Killed In Hit-And-Run
DCist/WAMU | 5-Oct-18
Rachel Maisler, an active member of the bike community, organized the ride. It's the fourth she's had to plan in the last four months. Ride organizers say they want the city to put protected bike lanes along the National Mall, dedicated right and left turn traffic lights on Constitution Avenue and Independence Avenue and red light and speed cameras at the 12th Street tunnel, and every major intersection along Constitution and Independence avenues.
Cyclist who was fatally struck remembered in ride through DC
WTOP | 4-Oct-18
Several organizers were behind the ride, among them Rachel Maisler of the D.C. Bicycle Advisory Council. The goal? "To honor his memory but also to bring attention to the need for safe D.C. roads for all travelers," Maisler said. The organizers called for signaled right and left turns on Constitution and Independence avenues, better infrastructure around the National Mall to keep cyclists safe, more speed cameras and longer pedestrian crossing times. They also called on the city auditor to report to them what is being done to prevent similar tragedies.
Another 'Ghost Bike' installed in DC in memory of fallen cyclist
WUSA 9 (CBS) | 4-Oct-18
"It sends a signal that we are there, we matter, we are a part of the streetscape, and we are a part of everyday life," said cyclist Rudi Riet. Cyclists called for city leaders to install signaled right and left turns on Constitution and Independence Avenues and protected infrastructure for cyclists along the National Mall. The group also wants the DC Auditor to review the budget of the city's Vision Zero initiative, among other items.
Community honors cyclist killed in hit-and-run with memorial ride
WJLA 7 (ABC) | 4-Oct-18
While these cyclists are remembering a man lost in a tragic accident, they also are calling for making D.C. streets safer for cyclists and pedestrians. "Nobody deserves to die traveling on D.C. roads," said memorial organizer Rachel Maisler. "We don't want another tragedy to happen on our roads."
"It just takes too long" to make DC streets safer, councilmembers and advocates say
Greater Greater Washington | 27-Sep-18 
Four people have been killed on bicycles and scooters over the past few months, and 27 total people killed on DC roadways this year. In the shadow of those tragedies, advocates and councilmembers packed a hearing to express frustration at the lack of progress making streets safer for vulnerable road users.
Traffic halted through Dupont Circle in vigil for man killed on scooter
WTOP | 26-Sep-18
Wednesday evening, several dozen protesters laid their bicycles down and stood in the roadway as nearby drivers honked — some in frustration, some in solidarity. "Nobody should lose their life traveling across D.C. — period," said Rachel Maisler, a representative of the D.C. Bicycle Advisory Council, which organized the "ghost ride" protest.
DC cyclists hold vigil for man killed riding dockless scooter
WUSA 9 (CBS) | 26-Sep-18
"Absolutely, we're trying to prove a point," said Rachel Maisler, a Ward 4 Representative on the DC Bicycle Advisory Council. "Cars need to slow down. DuPont Circle is unsafe, on foot, on a bike, on a scooter and even on a vehicle." Maisler empathically listed the number of changes she wants to see at DuPont Circle, but it goes beyond this one location for the cycling advocate. "I do deserve, just like everybody else in this city, to get to where I'm going without dying," she told said. "Since June 23, four people have died on two wheels. Four people have been struck by vehicles."
D.C. must do more to address safety after deaths of bicyclist and scooter rider, council member says
Washington Post | 26-Sep-18
The deaths of a bicyclist and a person on a scooter in the District suggest the city needs to move quickly to address the growing number of injuries linked to electric scooters and step up its pace building bike lanes, a D.C. council member said.
Memorial Ride And 'Ghost Scooter' Planned For Rider Killed In Dupont Circle
DCist | 24-Sep-18
D.C. transportation advocates now plan to extend the concept of "ghost bikes"—which are painted white and chained up at the site of cyclist fatalities—to memorialize Sanchez-Martin. "We're trying to figure out how to acquire a scooter that's appropriate for a ghost scooter," says Rachel Maisler, who serves as the Ward 4 representative on D.C.'s Bicycle Advisory Council. "Who has even put up a ghost scooter before?" DCist could find no evidence that it has been done previously.
Memorial ride planned for 20-year-old scooter rider killed in Dupont Circle
WUSA 9 (CBS) | 24-Sep-18
The duo is also urging people to voice their opinion at a city council roundtable on Thursday on Vision Zero. Vision Zero was the mayor's plan to end bicycle and pedestrian deaths by 2024. Some critics say the plan isn't working. "Since then traffic deaths have been going up, not down," said Rachel Maisler, who is part of the bicycle advisory council in D.C.
Ghost Bikes, Infrastructure of Grief
City Lab | 9-Aug-18
In Washington, Long was the second cyclist death in a span of two weeks. Nineteen-year-old Malik Habib was killed in a crash a few miles away, hit by a charter bus after his bike tires got caught in streetcar tracks. Both sites are now marked with ghost bikes.
DDOT Researching Rubber Flaps For Streetcar Tracks After Fatal Bike Crash
WAMU | 1-Aug-18
More than 60 cyclists wearing white held a silent bike ride for Malik Habib on Tuesday evening. They rode to remember the 19-year-old Northern Virginia Community College student and former football player who was killed while riding home on H Street with his brother on June 23. His bike tire got lodged in the streetcar track near 3rd and H streets NE. He fell and was struck by a bus and later died at the hospital.
Bicyclists rally for increasing safety measures on D.C. roads
Washington Times | 1-Aug-18
D.C. cycling activists are renewing calls for road safety in light of a rash of recent accidents. Cyclists organized a rally Tuesday evening to advocate for increasing road safety measures like rubber flaps on D.C. Streetcar tracks and enforcing traffic violations in bike lanes. The 40 cyclists who gathered in Northeast leaned in to listen to Cyrus Habib, whose brother Malik Habib, 19, recently died after being thrown into the path of an oncoming bus when his bicycle tires became caught in a streetcar track.
Cyclist Death Sparks Calls for Safety Measures on H Street
WRC 4 (NBC) | 31-Jul-18
Bike safety advocates and loved ones gathered Tuesday to remember a bicyclist run over and killed on H Street — and to remind D.C. that the streetcar tracks pose a risk for cyclists, pedestrians and even strollers.
Bicyclists paused on H Street ask DC to increase road safety after fatal crash
WTOP | 31-Jul-18
During the Tuesday evening rush hour, dozens of bicyclists laid down their rides in a brief, silent protest around H and 3rd streets in Northeast D.C. "We're out here today to honor the memory of Malik Habib. He was 19 years old," said Rachel Maisler, Ward 4 representative in the Bicycle Advisory Council to the District's government. Habib was riding his bike down H Street after work one evening when his tire got caught in a streetcar rail, Maisler said. "He lost his balance…and was run over by a charter bus, and lost his life."
Two D.C. Cyclist Deaths Prompt Call For Bike Safety
Kojo Nnamdi Show (WAMU) | 19-Jul-18
Two D.C. cyclists have died in the past two months after being struck by vehicles. Jeffrey Hammand Long was hit by a truck while in an M St. bike lane and Malik Habib was hit by a bus after his bike was caught in a streetcar rail on H St. The two deaths ––which occurred two weeks apart from each other–– spurred area cyclists to call for greater safety measures in the District. The District's Department of Transportation removed four parking spaces to improve visibility at the intersection where Long was struck. But city cyclists still wonder if that's enough. Kojo catches up with D.C.'s Department of Transportation Director and a local cycling advocate.
Bike And Pedestrian Advocates Plan To Protest D.C.'s Failure To Prevent Road Deaths
DCist | 18-Jul-18
"We have this gold status—the D.C. government is bragging about that, is bragging about Vision Zero. But where are we? Two cyclists got killed in two weeks," said Rachel Maisler, who serves as the Ward 4 representative on D.C.'s Bicycle Advisory Council, after Long was killed. "That's not acceptable."
DDOT makes changes to West End intersection after cyclist's death
Curbed | 17-Jul-18
"I think DDOT removing the parking spaces approaching the intersection of M & NH NW is definitely a step in the right direction and I commend the agency for doing so. This will help improve sight lines for drivers," Rachel Maisler, D.C.'s Bicycle Advisory Council rep and the organizer of the ride for Long, told Curbed DC. "However, I think there's still much more that can be done."
D.C. cyclist's death moves city to make some changes to downtown intersection
Washington Post | 16-Jul-18
Rachel Maisler, an avid rider and advocate who organized Thursday's bike ride in honor of Long, said removing the parking will improve sight lines for drivers, but it should be only the first step. She said road users want more enforcement of traffic laws from D.C. police and of parking restrictions from the Department of Public Works. "Enforcement, enforcement, enforcement," she said. "Infrastructure changes are great, but what good are they if they're not obeyed? We need enforcement."
D.C. Makes Changes To M Street NW Intersection Where Cyclist Was Killed
DCist | 16-Jul-18
Maisler also argues that DDOT should adjust the light signal so that drivers can only turn right on a green arrow, particularly given the sharpness of the turn. "It's still legal to make a right turn from M onto New Hampshire, which is essentially a hairpin turn, it's like a 45 degree angle," she says. "If you had a right turn arrow instead of a plain old green arrow, then cyclists would need to stop like pedestrians, which would be a nice preventative measure."
Parking spots pulled near Dupont Circle after cyclist killed
WTOP | 16-JUL-18
D.C. is making changes at the intersection where a cyclist was killed downtown earlier this month, but those who travel that area daily say more needs to be done to improve safety. A ghost bike, painted white and covered in photos and flowers, sits at a busy intersection off Dupont Circle where 36-year-old Jeffrey Hammond Long was hit while riding in the bike lane.
A cyclist's death, a dangerous crossing and D.C.'s struggle to reduce road fatalities
Washington Post | 14-Jul-18
"It is not ok when cyclists get killed using bike lanes. It is not ok to die because a truck driver makes a right turn in front of you. It is not ok that our city's biking infrastructure isn't safer," tweeted Rachel Maisler, an avid rider and member of the city's bicycle advisory council. Maisler organized Thursday's silent ride.
DC bike advocates seek change, honor fallen bicyclist with 'Ride of Silence'
WTTG 5 (FOX) | 13-Jul-18
"He was traveling westbound on the M Street cycle track, which is a protected bike lane," said Rachel Maisler of the D.C. Bicycle Advisory Council. "There are physical separations between the cyclists and the cars, and a truck making a right turn collided with him and cost Mr. Long his life." But some said it was only a matter of time for a tragedy like this to occur as they believe the bike box near the traffic light is not well-marked or maintained, and the person who has the right of way is unclear.
Bike Advocates Plan Silent Ride, Demand Changes To M Street Bike Lane After Cyclist's Death
DCist | 11-Jul-18
"It's going to be a slow ride. People need to see that we're there," says Rachel Maisler, who serves as the Ward 4 representative on D.C.'s Bicycle Advisory Council and is organizing the memorial. She is asking that attendees wear white. "It's an important statement first to honor the memory of someone who was just going from Point A to Point B like the rest of us and senselessly lost his life, and also to remind drivers and pedestrians that the roads and the sidewalks are for all of us."